The eagerly anticipated Windows 11 22H2 update is currently being distributed by Microsoft through the Release Preview Channel. The first anniversary of Windows 11 is celebrated with this version, 22H2, of the operating system. It goes by the codename Sun Valley or SV2 for short. In this section, we will demonstrate how you can update Windows 11 on your laptop to the 22H2 version. But before we get to that, let's have a look at some of the most important new features that have been introduced in Windows 11 22H2 so that you can decide whether or not you want to install the update.
Top Windows 11 22H2 features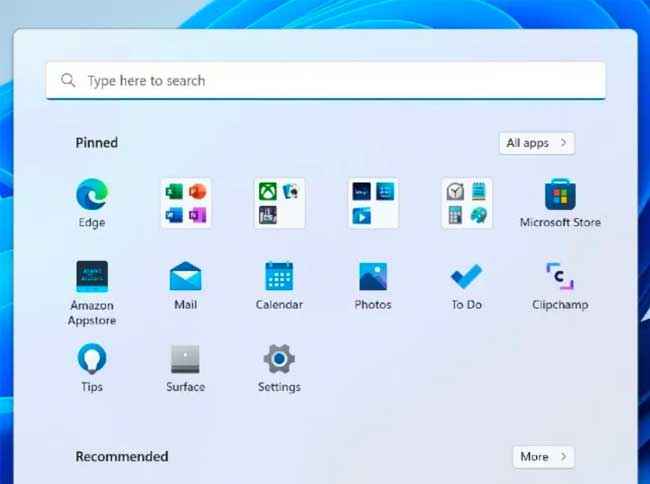 1. Folders in Start Menu: Windows 11 Start Menu lets you create folders which would help in better organization of Start Menu contents.
2. Drag-and-drop functionality on Taskbar: You can move files between Taskbar apps with ease.
3. Swipe Gestures on Windows touchscreen devices
4. Resizing of the pinned area in the Start menu
5. According to Windows Central, the other confirmed features of Windows 11 22H2 include integration of Focus Assist with the Notification Center, a new feature for the wallpaper called "spotlight," new accessibility features called Voice Access and Live Captions, a new snap layout bar when moving app windows, a new Task Manager app, improved integration of OneDrive with File Explorer, and numerous UI improvements and consistency updates.
How to get Windows 11 22H2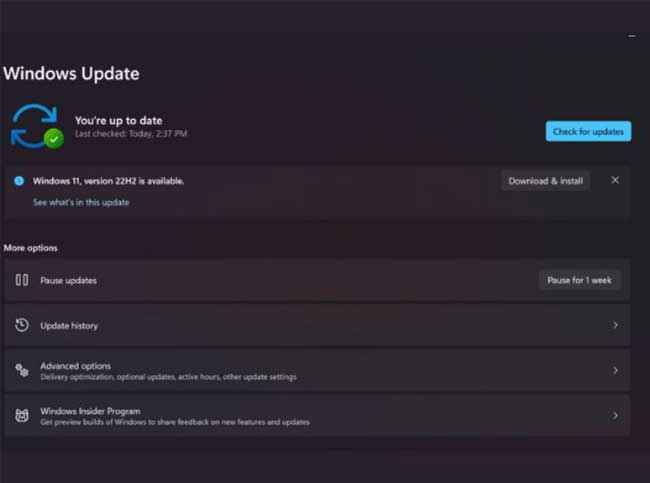 Users of Windows Business can participate in the Insider Preview of Windows 11 22H2, but the update will be distributed using Microsoft Intune or Group Policy. Get in touch with the IT staff members at your organization to set this up.
Microsoft says that a piece of hardware is commercial "if it is not running Windows 11 Home edition AND it is being managed by an IT administrator (via Microsoft Endpoint Manager or another management solution) or it has a volume license key or commercial ID or it is joined to a domain."
This release contains builds that are more dangerous than those found on the developer or beta channels. Therefore, it is imperative that you create a backup of your data, and that you do so at your own peril.
This is especially crucial if you are an experienced user of Windows 11 and want to test out the new features that have been included. But if you want to use this build, you will need to download and install it yourself by going to Settings > Windows Update > Windows Insider Program.
Users using Windows 11 22H2 Build 22621 will continue to receive fresh monthly service updates automatically through the Windows Update page, according to another announcement made by Microsoft, which is not the least important of the three.
Also Read: 10 Ways to Make Money Online in 2022